Perfecto has introduced a new straightener head that opens easily in minutes instead of hours. Perfecto's innovative E-Z Clean design provides a cost effective solution for ensuring part quality while minimizing downtime.
---
---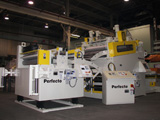 Perfecto has designed a versatile new coil line capable of running both heavy and light gauge material. (.010 to .500 inch thick capacity). The new system is ideal in any production environment where flexibility and line utilization are at a premium.
---
---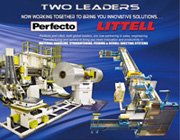 Perfecto and Littell, both global leaders, are now partnering together in sales, engineering, manufacturing and service to bring you more innovations and productivity.
---
---